UPDATED: Mar 19, 2020
It's all about you. We want to help you make the right coverage choices.
We strive to help you make confident insurance decisions. Comparison shopping should be easy. We partner with top insurance providers. This doesn't influence our content. Our opinions are our own.Hide from Excerpt
USInsuranceAgents.com's expert team focuses on ensuring our content and services uphold the highest standards of integrity. Our dedicated team also manages our extensive writing network, which ensures that the information you receive is accurate, evidence based, current, and trustworthy.
A team of car insurance experts reviews our content, ensuring that existing and new content is accurate so you can make the best decisions about your car insurance.
We strive to be your most trusted partner in pursuing the right car insurance.
---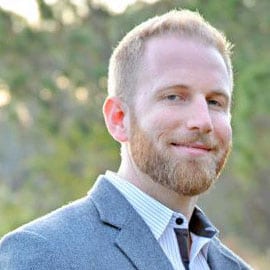 Joel Ohman, Founder, CFP®
Joel Ohman is the CEO of a private equity backed digital media company. He is a CERTIFIED FINANCIAL PLANNER™, author, angel investor, and serial entrepreneur who loves creating new things, whether books or businesses. He has also previously served as the founder and resident CFP® of a national insurance agency, Real Time Health Quotes. He has an MBA from the University of South Florida.
Joel has been mentioned as an insurance expert in many different online and print publications including AOL, Business Insider, idrivesafely, Reader's Digest, Inc.com, Carvana, MarketWatch, Forbes, OppLoans, Yahoo!, TheStreet, and NYPost to name a few.
---
Laura Walker, Licensed Agent for 10 Years
Laura Walker graduated college with a BS in Criminal Justice with a minor in Political Science. She married her husband and began working in the family insurance business in 2005. She became a licensed agent and wrote P&C business focusing on personal lines insurance. Laura serviced existing business and wrote new business.
She now uses her insurance background to help educate drivers about insurance coverage and state laws as well as provide expert advice to ensure content accuracy.
---
Natasha McLachlan, Content Writer
Natasha McLachlan is a writer who currently lives in Southern California. She is an alumna of California College of the Arts, where she obtained her B.A. in Writing and Literature. Her current work revolves around auto insurance guides and informational articles. She truly enjoys helping others learn more about everyday, practical matters through her work.